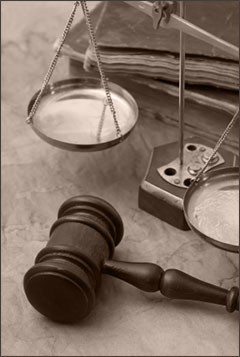 Experienced in the Law
Bernard Schaefer served as an Assistant City Attorney for the City of Grand Rapids from 1995 to 2011. As a member of the Civil Litigation Division, he handled auto accident and employment discrimination cases, civil rights claims against the police department, Michigan Tax Tribunal cases, contract claims, collection actions, including bankruptcy claims and real property acquisition.
He worked in the Municipal Affairs Division where he developed the use of receivership actions for difficult housing cases, padlock/forfeiture cases to eliminate drug houses, preservation of historic properties through Court action to stop demolition by neglect, and probate proceedings for abandoned homes. Bernard Schaefer's municipal experience includes drafting of resolutions and ordinances, prosecution, program development, community outreach and counsel for the Assessor, Income Tax, and Fire Departments.
Bernard was in private practice for eight years before joining the City. He specialized in criminal defense, civil rights, real estate, bankruptcy, divorce and custody cases, after receiving his Juris Doctorate in 1987 from the Thomas M. Cooley Law School.
Experienced in Life
Bernard Schaefer has been involved in real estate since graduating from Grand Valley State University with a Bachelor's degree in Political Economics in 1979. He was actively involved in community development activities in Grand Rapids and throughout the State. Working with various public interest groups, Bernard learned to lobby for State legislation, run election campaigns, prepare research papers on public interest issues and community organizing.
Bernard has been married since 1991, has three children and two grandchildren. They enjoy traveling the world and Bernard is prepared to travel to the ends of the earth for his clients. He is actively involved in the community and volunteers his time to help others.