Bankruptcy
Relief from overwhelming debt through Bankruptcy is a right that is recognized by the U.S. Constitution.  Many families find that debts have become a problem through no fault of their own.
Bankruptcy is a powerful tool that can help protect your home, car, and household goods from action by creditors.  Bernard Schaefer can help you analyze your situation and discuss the options.  You may select Chapter 7 (Straight Bankruptcy), Chapter 13 (Reorganization) which requires a plan for partial repayment of your debts, or there may be non-bankruptcy alternatives that can be used.
You should call for an appointment as soon as possible, especially in the event of a foreclosure, repossession, judgment, or execution.
Business Law
Bernard Schaefer understands your needs as a small business owner, since he has helped start and run small businesses. He will work closely with you and complement your management team, striving to provide services that add to your bottom line. Bernard can support your business and strategic goals and always seeks to deliver value to his clients.
Selecting the proper form of organization is important if you are starting a new business. Proper planning and development of your business, including operating procedures and contracts, can increase the likelihood of success. Collecting receivables is an important function of a business, as well as the settlement of claims.
Business claims and disputes are important to the bottom line for your business. Sensitivity to that fact enables Bernard to work with business owners to identify cost-effective strategies for pursuing and defending business claims. Resolution of disputes may require litigation, especially if you have been sued, but preserving the value of business assets and insuring a return on an investment should be the paramount goal and the use of alternative dispute resolution should always be considered. Bernard can help with:
Formation of corporations, partnerships, and LLC's
Planning and development
Contracts, claims, and collections
Resolution of disputes
Elder Law/Estate Planning
As you age, it becomes important to plan for your future medical care, financial management and transfer of assets to your children and others.  Such plans provide the security that your needs will be met, your desires will be respected, and they provide guidance for your family and friends.
Bernard Schaefer will help you identify the things you need to consider, then draft the necessary documents to reflect your decisions.  You may prefer a simple Will to pass on your property or a Trust.  A Durable Power of Attorney and Patient Advocate Designation are important to select people who can assist you with your finances and health-care decisions.
There are many circumstances which may arise that require legal assistance for seniors.  Call Bernard to help you with simple, straight-forward advice.
 Family Law
Divorce and custody cases are among the most stressful of litigation matters, but Bernard Schaefer's experience can help you negotiate a course that can bring you comfort and obtain a successful outcome. He will help give voice to your concerns and make sure that they are properly taken into account.
Bernard will work to protect your rights and achieve a fair resolution of the issues, especially where children are involved, so that you can move forward with your life in a positive manner. The best interests of children must come first and he will keep that in the forefront of custody and visitation matters. He also handles paternity cases and child support actions.
Proceedings in Juvenile Court are another important area of Family Law. The rights of you and your child must be taken into account and the Court can even help to address problems so that your child will have a brighter future.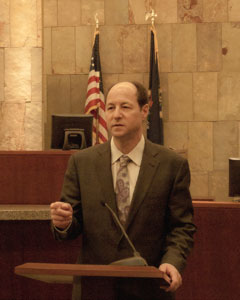 Litigation
Bernard Schaefer's experience in Federal and State courts on a wide variety of matters will serve you well when you need a strong Advocate for your case.  He is a former member of the State Bar of Michigan Litigation Section Council.  In addition to his other Areas of Practice, Bernard specializes in:
Criminal Defense carries with it the most important responsibility of all litigation – protecting your freedom. Bernard will work tirelessly to obtain the best possible outcome. He is experienced in the defense against criminal charges in all State and Federal Courts.
A Personal Injury case is often your one chance to recover for the damages that you or a loved one suffered in an accident. You can trust Bernard to pursue your claim and seek the compensation that is deserved. He will carefully evaluate the facts surrounding the injury and look for every opportunity to hold the person who caused the accident accountable. Call him for a Free Consultation.
Probate Proceedings need not be time consuming or expensive. Bernard handles Estate cases, Guardianship, Conservatorship and Adult Protective proceedings. Let him take the mystery out of probate and help you through the process.
Municipal Law
Bernard Schaefer's diverse experience working for the City of Grand Rapids qualifies him to provide excellent service to Cities, Townships, Villages, and Private Citizens. Whether you are a government official looking for a provider of legal services or a citizen trying to move your local government to respond to your concerns, Bernard Schaefer can help you.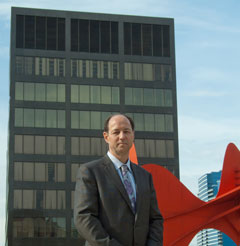 Services for government clients include:
Acquisition of property interests, including condemnation
Code compliance
Collection of receivables, including taxes
Defense against personal injury claims
Historic preservation
Litigation
Michigan Tax Tribunal appeals
Ordinance drafting, enacting and amendment
Services for citizens include:
Defense against lawsuits and claims
Development approvals
Income tax
Land use
Lobbying
Obtaining Financial Incentives
Personal injury claims
Planning approvals
Property tax assessment appeals
Real property purchase and sale
Zoning
Real Estate
Over 40 years of hands-on experience in real estate give Bernard Schaefer a unique perspective when it comes to serving Home Buyers and Sellers, Developers and Builders. He is a licensed real estate Broker and GRAR member.
Bernard holds a Michigan Builders License and is experienced in residential and small scale commercial remodeling. This background gives him insight into these disciplines, which helps Bernard offer excellent service in the area of real estate.
His combination of real estate knowledge, litigation skills and practical experience equip Bernard Schaefer to assess a problem, develop a solution and enforce it through court action, if needed.  Services areas include:
Assistance with purchase or sale
Boundary disputes
Clearing title to property
Closings
Development and construction projects
Easements
Evictions
Land contract forfeitures and foreclosures
Leasing
Mortgage foreclosures
Property restrictions and land use
Property tax assessment appeals
If you purchased real estate within the last several years, a property tax assessment appeal may reduce your tax bill and result in tax savings for many years to come. Bernard Schaefer's experience in local government can help you at the Board of Review level and before the Michigan Tax Tribunal.